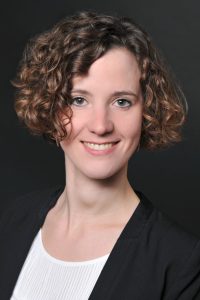 Fields of Specialization

Changing Values and Moral Change
Research in Attitudes and Values
Quantitative Methods of Empirical Social Research
Vignette Analyses
Curriculum Vitae

| | |
| --- | --- |
| Since 2016 | Johannes Gutenberg-University in Mainz. Research Fellow at the Institute of Sociology |
| 2013-2016 | University of Cologne. Master of Sociology and Empirical Research. Minor in Social Policy. |
| 2014-2016 | GESIS Leibniz Institute for the Social Sciences, Cologne. Student Research Associate at the Data Archive (Data Organisation) |
| 2014 | Consulate General of the Federal Republic of Germany, Los Angeles. Internship: Public Representation, Culture, German Nationality Law. |
| 2010-2013 | Ruhr-University Bochum: Bachelor in Social Sciences. |
| 2013 | Institute for Labor and Technology (IAT): Student Research Associate at the Project "CultNature" |
| 2012 | University of Helsinki, Finland: Erasmus Student Exchange. |
| 2008-2010 | MFL Münster Fruit Logistics GmbH: Trainee in Wholesale and Foreign Trade |
| 1999-2008 | Freiherr-vom-Stein Gymansium: Abitur (Qualification to enter University) |
Publications
Rolff, Katharina / Forke, Anna (2013): "Wiedernutzung von Industriebrachen für eine ökologisch, sozial und wirtschaftlich nachhaltige Stadtentwicklung? Einschätzungen und Bewertungen zum Projekt CultNature", Internet-Dokument, Gelsenkirchen: Institut Arbeit und Technik, Forschung Aktuell, Nr. 10/2013.
Conference Papers
"Individual normative frames and public attitudes towards social freezing". Minerva-Genter Symposium "Frozen: Social and Bioethical Aspects of Cryo-Fertility". Tel Aviv, October 2017 (with Pascal Siegers).
"The acceptability of social egg freezing in lay people. Results from a factorial survey in Germany". European Consortium for Sociological Research Conference 2017: Institutions, Inequality and Social Dynamics. Milan, August 2017 (with Pascal Siegers).